Tulsa Dental Office
McDougall DDS' mission is to ensure that you feel relaxed and comfortable at your dental visit. The experienced and friendly staff take great pride in ensuring you have a beautiful smile.
They're here to be your local dentist and the best Tulsa dental office, offering comprehensive solutions for the entire family. Their top priority is to listen to and understand your needs and concerns.
If you're looking for the best Tulsa dental office, contact McDougall DDS today.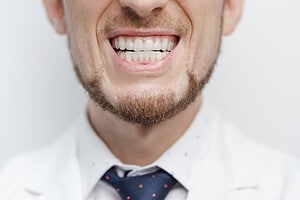 Dental Services
Dental services come in a wide variety of types, from general to cosmetic. McDougall DDS has a wide range of services they specialize in. Their team's expertise is in beautifying smiles,helping you have a comfortable dentist appointment, and maintaining your dental health. You can see a list of the variety of services they offer at the best dentist in Sand Springs, below.
The Best Tulsa Dental Office
The McDougall DDS dentist office uses the latest technology for digital imaging and soft tissue lasers to ensure you get the most updated dental care. The team at McDougall DS is made up of dental professionals who are certified and up-to-date in the latest dental care. 
Their hope is to take the fear out of dentistry with their comfortable atmosphere. The staff is passionate about providing a stress-free environment for your dental exams and procedures. You're in good hands with this Tulsa dental office.
If you're looking for the best dental office in Tulsa, check out McDougall DDS today. Their staff is ready to provide you with personalized dental care.