General Dentistry In Jenks, OK
McDougall DDS is a general dentist serving the Jenks, OK area and committed to providing the best best dental care around. McDougall DDS is eager and prepared to provide any patient who walks through their doors with general dentistry and cosmetic dentistry as well. Finding a quality and trustworthy general dentist can be a challenge. If you're looking for a general dentist serving the Jenks, OK area, contact McDougall DDS today.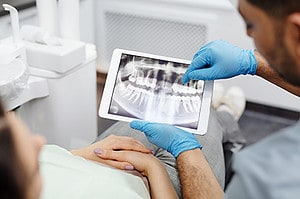 Here is a list of the services this general dentist company in Jenks serves:
Bonding Jenks, OK
Dental Sealants Jenks, OK
Dentures Jenks, OK
Dental Bridges Jenks, OK
Dental Implants Jenks, OK
Crowns Jenks, OK
Invisalign Jenks, OK
Porcelain Veneers Jenks, OK
Teeth Whitening Jenks, OK
Tooth Extractions Jenks, OK
Inlays & Onlays Jenks, OK
Itero System Jenks, OK
Periodontal Maintenance Jenks, OK
If you're in need of general dentistry services today, contact McDougall DDS.
Phone Number
(918) 742-8775
Address
4433 South Harvard Ave
Tulsa, OK 74135
Servicing
Directions
Click Here to Get Driving Directions
Hours of Operation
Monday: 7:50 AM – 3 PM
Tuesday: 7:50 AM – 3 PM
Wednesday: 7:50 AM – 3 PM
Thursday: 7:50 AM – 3 PM
Friday: 7:50 AM – 3 PM
Our Jenks General Dentistry Review Sites
Our Facebook General Dentistry Page
General Dentistry In Jenks – Proudly Serving
Tulsa, Sapulpa, Broken Arrow, Bixby, Owasso